7 easy and sustainable beauty switches
Can your beauty routine inspire a cleaner and healthier planet? | By Rebecca Tyers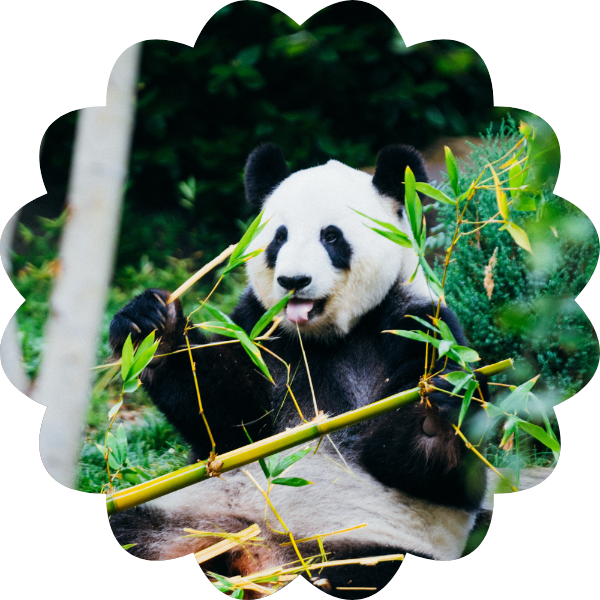 When it comes to living more sustainably, small changes can have a big impact. The global cosmetic industry produces 120 billion units of packaging each year—by investing in more sustainable alternatives, we can encourage leading beauty companies to shift their focus to more environmentally-responsible practices. Not sure where to start? Here are a few suggestions:
1. Do some research
First off, it's important to do your homework. There is so much choice out there it can be hard to know whether the brands we choose are sustainable and ethical choices. Ethical Consumer is a website that ranks brands based on their ethics and sustainability credentials, making it a lot easier to know who to buy from. Researching and knowing more about the brands and products we choose is empowering and can enable us to make choices that align with our own ethics.
2. Use more biodegradable products
While we may not see it first-hand, the chemicals in many of the cosmetic products we use can also be harmful to our environment. Choosing biodegradable products where possible is a great way of reducing our impact on the natural world. They're often better for our skin too.
3. Switch to shampoo and conditioner bars
Shampoo bars are affordable, made from more natural ingredients and they're also plastic-free. However, finding the right bar for your hair type can take time. Experiment with samples from different brands and think about what your hair needs. Some great shops include Bar None, Ethique and Lush.
4. Switch to natural deodorant
While it may take your body some time to adjust, using a natural deodorant will benefit both your skin and the planet. Just as with shampoo bars, there is no one-size-fits-all with alternative deodorants—you've got to try a few and see what suits you and your lifestyle best. If you're not sure where to start, I'd recommend trying Ethique and Native.
5. Use refillable and reusable items
One of the best ways to reduce our overall packaging consumption is by switching to reusable alternatives. The more that we invest in reusable and refillable items, the more that beauty brands will take notice and make them more readily available. You can find refillable bottles by visiting a zero-waste shop, researching brands that offer reusable or refillable products or making your own self-care remedies and re-using the packaging.
6. Put a recycling bin in your bathroom
If certain products you use are not available as refills then the next best thing is to ensure you recycle all of your packagings. Replacing your normal bathroom waste bin with a recycling bin is an easy way of ensuring that you recycle as much as possible.
7. Choose bamboo
Finding plastic alternatives is, thankfully, becoming easier and easier. Buying bathroom products made from bamboo instead of plastic is a great switch. From cotton buds to toothbrushes, the range of bamboo products available today has made it a lot easier to go plastic-free.
---
Article written by Rebecca Tyers (@bextyers)
Photo by Jay Wennington on Unsplash