10 ways to embrace sustainable fashion
From signing up to Sojo to second-hand shopping | By Lucy Crayton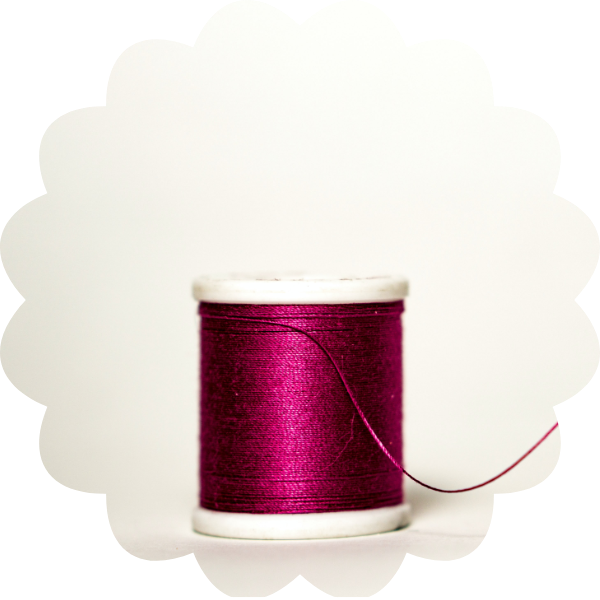 1.  Second-hand shopping
Scouring charity shop rails, eBay and Depop for new additions to your wardrobe is a really good way to move towards sustainable fashion, as they all promote re-use, reduce landfill and slow down fast fashion. Charity shops in particular are great at allowing you to find pieces that don't cost an arm and a leg, to go home with a gem that others probably can't get their hands on and to help a good cause in the process.
2.  Taking unwanted clothes to charity shops/clothing banks
Rather than binning your old clothes—thereby condemning them to landfill—offer them to your local charity shop so they can go to a new home. Alternatively, drop them off at your local clothing bank so they can be given a new lease of life. Did you know that a staggering £140 million worth of clothing goes to landfill each year?
3.  Repairing/altering clothes
Rather than throwing away clothes that need repairing or altering, try your hand at fixing them yourself, take them to a local seamster, or sign up to Sojo. The newly launched app is essentially the Deliveroo of clothing repairs and alterations—someone comes to collect your clothes via bike, drops them off at your seamster of choice and then delivers them back to you. It's currently only available in London, but there are plans to soon expand the service.
4.  Rewearing clothes
Rather than buying brand spanking new outfits 24/7, try rewearing your clothes and trying them out in new combinations. Whering is a great app to help out with this. The newly launched app is essentially your wardrobe in the palm of your hand—upload pictures of your clothes and easily plan outfits without having to spend silly amounts of time in front of the mirror.
5.  Clothes swaps
Instead of binning your clothes and buying new ones, swap your unwanted items with someone who is looking for what you already have. You can do this between friends or attend clothes swap events. Events tend to charge a small fee, but they are definitely worth it. Generally, they allow you to bring a certain number of items, which are categorised upon arrival, and let you go home with as many items (from the same category) as you brought along with you.
6.  Reworking clothes
If you're a bit bored of some of the items in your wardrobe, why not rework them rather than just getting rid of them? You can do all sorts to your clothes—from cropping and painting to embroidering and adding on fabric cuts. DeMoo Jeans are great at this—they have a whole host of up-cycled jeans up for sale with funky trimmings and painted patterns. They also allow you to send in your jeans for a custom order.
7.  Selling clothes
Did you know the value of unused clothing in wardrobes has been estimated at around £30 billion? There's not much point in clinging on to items you're not likely to wear again, so do have a rummage through your wardrobe and put some pieces on Depop, eBay, or do a carboot sale. An Instagram account solely dedicated to selling clothes could also work. Some people have even managed to turn selling clothes into a side hustle. Maybe you could too?
8.  Renting/renting out clothes
Fashion rentals have been on the rise over the last couple of years. They're a great way of flaunting those outfits you know you'll never wear enough to justify buying. There are plenty of services offering such rentals, from one-off clothes hiring or monthly clothes subscriptions. Hurr Collective and Rotaro are two of the most talked about, but there are plenty out there.
9.  Hand-me-downs
This may have been the bane of your life when you were younger, seeing your elder sibling(s) get brand new clothes whilst you settled for all the pieces they'd outgrown. But now, you can be selective in which pieces you take, have a better appreciation for money and educated on the fast fashion industry's impact on the future of our planet. So what's not to love about hand-me-downs?
10.  Supporting the right brands
There are lots of brands out there with unethical practices, whether through paying their workers a pittance, allowing workers to work in an unsafe environment, or using synthetic fabrics in their products. However, a quick Google search, or a visit to Venetia La Manna's Instagram, can educate us on these types of unethical practices and steer us towards more sustainable brands.
Remember: it's not about adopting all of these changes, as they aren't feasible for everyone. However big or small your part is, it's a step in the right direction.
---
Guide written by Lucy Crayton
Photo by amirali mirhashemian on Unsplash