A new coal mine in 2021?
The steel industry is going green - it doesn't need the Woodhouse Colliery | By Tasmin Lockwood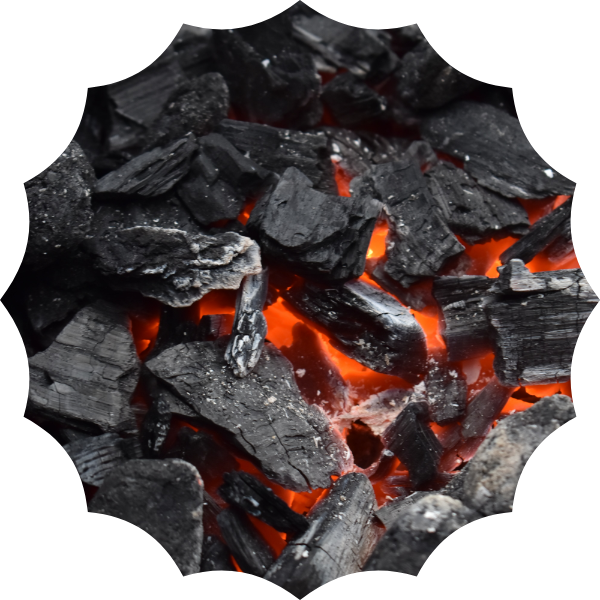 The natural world is declining at an alarming rate and despite widespread commitment to tackle the climate crisis, attempts to cut carbon emissions are threatened by plans for the country's first new deep coal mine since the 80s.
Boris Johnson is desperately trying to show climate leadership ahead of the looming COP26 summit in November. He has brought forward the UK's climate goals, setting out a new legally-binding target to cut greenhouse gas emissions by nearly four-fifths by 2035—a 78% reduction on 1990 levels.
The "world-leading" target is designed to drive stronger action by other countries, forcing them to address the climate crisis, but comes at a time the UK itself is under fire for hypocrisy.
Controversial Cumbrian coal
Whitehaven, a once-thriving mining community where current employment focuses around the Sellafield nuclear site, is today the proposed site of a new deep coal mine for coking coal. Coking coal is an essential part of steel production and West Cumbria Mining, the company behind the proposal, promises it will bring hundreds of well-paid jobs.
Campaigners estimate the proposed £165 million Woodhouse Colliery, which will be the first new deep coal mine since the Asfordby pit in Leicestershire was sunk in 1987, will emit over 8.4 million tonnes of CO2 every year—the rough equivalent of one million homes.
The application was unanimously approved by Cumbria County Council in March 2019 but this decision was reversed after backlash from climate activists. The council has now withdrawn support and will instead take a neutral stance. Meanwhile, local government minister Robert Jenrick will have the final say on it after controversy saw the state intervene—also reversing its previous decision—and opt for a 'call-in'.
Alok Sharma, the former UK business secretary turned COP26 president who was reportedly "apoplectic" over the mine's original approval, has also spoken out to urge nations to banish coal.
Jobs now vs green jobs for generations
A public inquiry into the proposal, scheduled for September with 16 days allocated to it, will reveal how hard decisions are made in the battle to reach net zero. Leaders must decide who to protect: the current workforce or the climate and future generations.
"Instead of pivoting to coal, Cumbria could become a British centre for green industry with long-term jobs to boot," said Brian O'Callaghan, lead researcher and project manager at the Oxford University Economic Recovery Project, which looks at green recovery after the pandemic. Green investment not only benefits the environment, it also offers a more sustainable route to jobs for towns like Whitehaven.
O'Callaghan argues the government, which is hosting November's climate summit, should be investing in skills training and job creation for the most vulnerable populations of the region—especially for those who would have otherwise found work in the mine. "The economic, social, and environmental benefits of green investment significantly outweigh those of dirty alternatives in the long term," he said.
Everyone has climate goals to meet
The demand for coking coal has also been called into question. Woodhouse Colliery will produce 2.7m tonnes of coking coal which, according to the Government, would otherwise have to be imported—despite 85% of it being earmarked for export. The site will run until 2049 but its coal will not be domestically used after 2035, with shipments set mainly for Europe.
The proposal highlights how leaders pay lip service to fossil fuel extraction but struggle to follow up with meaningful action. "Setting a mine closing date of 2049 when climate targets specify a 2050 horizon demonstrates an interest in performative rule-setting rather than genuinely combating climate change," said O'Callaghan, who spoke before the Government brought forward its climate goals.
The UK government could leverage new—but largely unproven—technologies like carbon capture offset emissions, but, if the bloc is committed to curbing rising temperatures, Cumbria cannot rely on the EU to buy its coking coal.
The EU has its own carbon neutral target for 2050, with a reduction of emissions by 55 per cent for 2030. The steelmaking industry, which accounts for 7 to 9% of global direct emissions from the use of fossil fuels, must also reduce its footprint.
Next-generation technology for sustainable steel
Attempts to decarbonise heavy industries are long overdue, but steelmakers are today exploring hydrogen, electric furnaces and recycling scrap steel. Emerging technologies could act as a substitute for coking coal in the not-so-distant future. According to the EU hydrogen strategy, around 5% of the EU's total CO2 emissions could be avoided with green steel.
The European steel industry has committed to a 30% reduction of its emissions by 2030 and of 80 to 95% by 2050, compared to 2005 levels. This is being pursued via 90 projects in two pillars, Smart Carbon Usage and Carbon Direct Avoidance— the latter of which is the production of steel without the direct release of carbon emissions, using hydrogen and electricity.
"Virtually every major steel company has one or more projects in both fields," a spokesperson for The European Steel Association (EUROFER), which represents the European steel industry, said. "European steelmakers are looking for various avenues of regulatory and innovation support to ensure that our transition to the low-carbon future is a success."
As a result, some steel companies now offer the first certified green steel products—marking a shift from the dominant way of smelting iron pumps—but the development and roll-out of these projects are expensive, time-consuming and risky.
British steel is also going green
Meanwhile, the UK Climate Change Committee advised the government to target near-zero emissions for British steelmaking by 2035.
From its plant in Rotherham, LIBERTY Steel Group recycles scrap steel by melting it down in an electric arc furnace, powered by renewable energy, to create its GREENSTEEL product. This recycled steel can then be formed into a variety of steel products across industries. As more of the UK's electricity supply comes from renewable sources, the carbon footprint of steel recycled in electric arc furnaces is set to fall even further.
"Using recycled steel rather than producing virgin steel from blast furnaces is less energy intensive and produces lower carbon emissions," a spokesperson for the company said. "The UK has an abundance of scrap steel but it is an under-utilised resource in this country." Around 80% of the UK's scrap steel, which equates to 8 million tonnes, is exported each year rather than being recycled domestically while the UK also imports 6 million tonnes of steel every year.
Six years after the Paris agreement, leaders are still struggling to make the call between climate and capital. But as more legislation to cut greenhouse gas emissions is introduced, the steel industry recognises it will have to evolve and decarbonise to reduce its share. "Eventually all our steel consumption needs can be met by domestically-recycled steel if the right technology is developed," the LIBERTY spokesperson said.
This calls for investment in innovation, not fossil fuels.
---
Article written by Tasmin Lockwood (@tasjourno)
Lead image by Nikolay Kovalenko on Unsplash
Please consider supporting our journalism: https://www.paypal.com/donate?hosted_button_id=FFQ2VNZ6Z6BYG