Bees, Chickens, Peckham
Glengall Wharf Garden is a shining example of why community gardens play a vital role in big cities | By Megan Ross
There are well over 100 social farms and gardens in the Greater London area, often hidden away from the hustle and bustle of our urban lives and offering an oasis of serenity and sustainability for local people.
One of them is Glengall Wharf Garden, is a much-loved community hub neighbouring Burgess Park in Peckham. Established in 2011 and maintained by a committed group of volunteers, it offers free workshops and drop-in sessions three days a week, open to anybody who wants to learn about gardening and growing their own produce.
As Ruth, one of the session leaders on the day I visited, says: "It doesn't cost anyone anything to be here, apart from their energy."
The lack of access to green spaces for millions of Londoners was highlighted during the pandemic, when lockdown trapped many within the walls of their flats and apartments.
The Office of National Statistics reports that one in five households in the capital do not have either a private or shared garden.
According to a new report by the Mental Health Foundation, more access to "activities such as community gardening, growing, walking and social groups can reduce the strain on busy NHS services" by improving people's mental and physical well-being.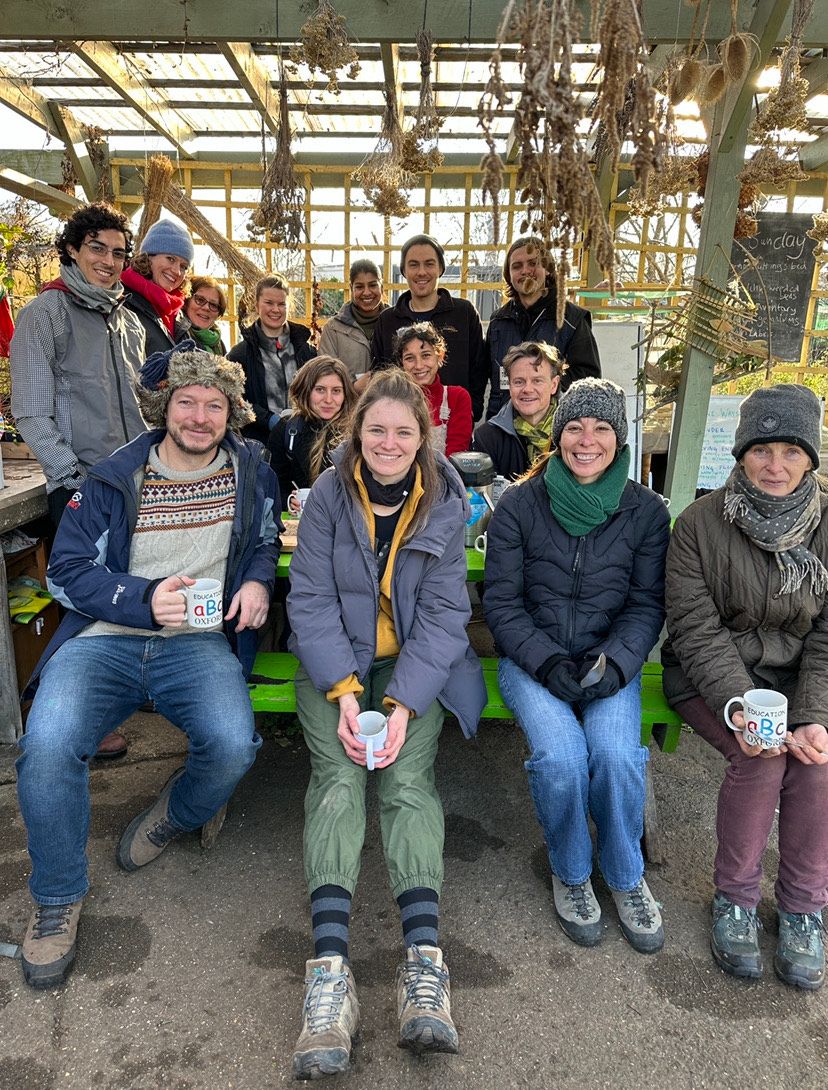 On a crisp, bright Sunday at Glengall Wharf Gardens, I chat to Ruth in a cabin where soup is being made for that morning's volunteers using produce grown on site.
"The garden caters for everyone," she says. "You can have a nice chat with people, or you can just come along and work quietly if you want. People often say they feel better as they leave because they've had some garden time.
"I can come in feeling really tired on a Sunday morning and go home, [thinking] 'that was great, that was really uplifting'. It's just a winning combination of friendly people and being outdoors in a beautiful space."
Providing its volunteers, both young and old, with a sense of escape from hectic city life, Glengall Wharf Garden is a winding maze of greenery amid south London's concrete jungle.
The garden grows almost anything you can think of, from classic greens such as cabbages and kale, to more unique crops, like amaranth and South American mashua. Hugel mounds, a type of raised garden bed made from wood debris and other compostable materials, are dotted around the site. The garden is also home to 13 chickens, most of which have been rescued from commercial farms, as well as an apiary keeping hives of bees.
The garden also gives back to its community by donating some of its produce to the Peckham Pantry, a food membership scheme that supplies low-income families with more affordable groceries, including fresh, organic fruits and vegetables.
As Ruth explains: "It's just nice to have that link with the local community."
A morning spent at Glengall Wharf Gardens quickly gives you a clear sense of what makes this place so special is the people who come together to muck in and get their hands dirty.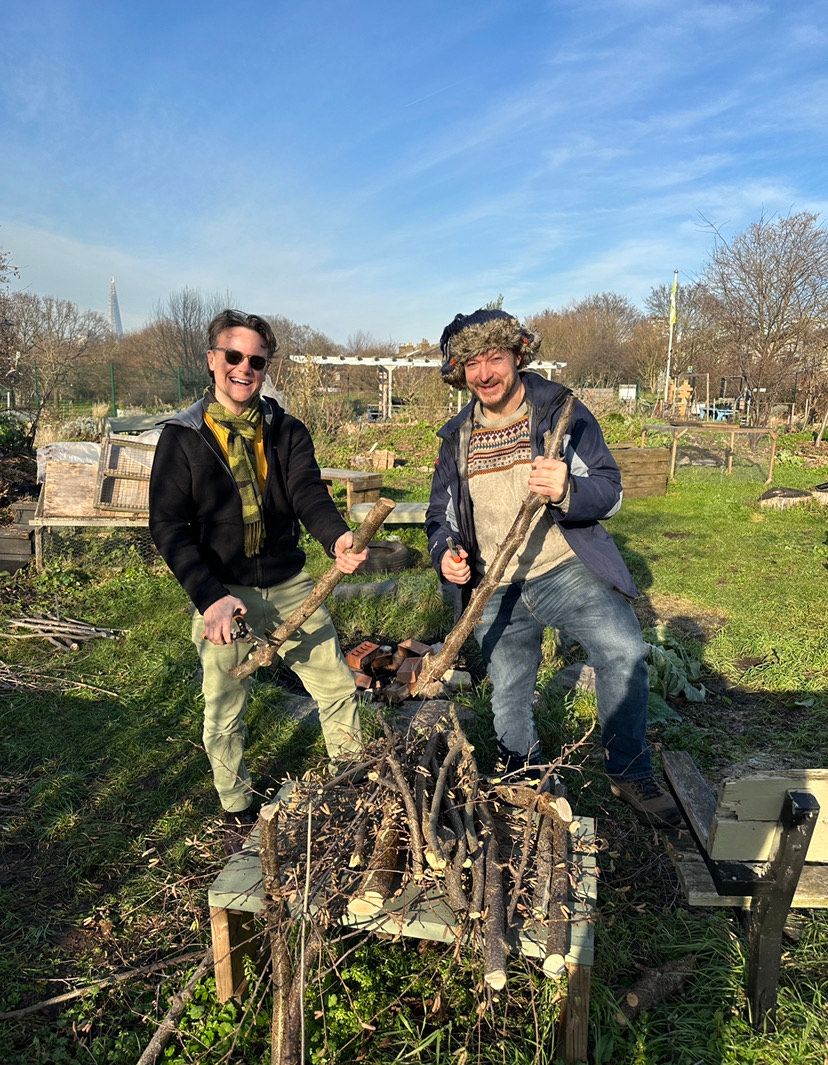 As we stand together, mugs of freshly-made soup in hand, I feel welcome and at home. Angie, another volunteer, sums it up when she says: "It's just really nice to meet like-minded people."
She adds: "I like meeting the young people who are inspired and really enthusiastic when they come to our garden. It gives me great hope for the future."
The Mental Health Foundation claims that London's network of community gardens has a vital role to play in the well-being of those most in need of access to green spaces.
Its new report advocates an increase in 'green social prescribing' for Londoners, where GPs, health and care practitioners and local agencies refer people to nature-based interventions and activities, such as local walking-for-health schemes, community gardening and food-growing projects.
Report author Dr Ben Plimpton says: "The expansion of green social prescribing in London offers a unique opportunity to improve the [well-being] of all residents and has the potential to make the biggest difference for Londoners at greatest risk of poor mental health."
It's clear that the community garden movement can offer green solutions to those two intertwined issues, sustainability and well-being, which characterise our troubled times.
---
Megan Ross is a journalism student at the London College of Communication, UAL.
Photos by Megan Ross.