The green city in the sun?
In Nairobi, the consequences of colonial segregation are felt on the environment | By Peace Kathure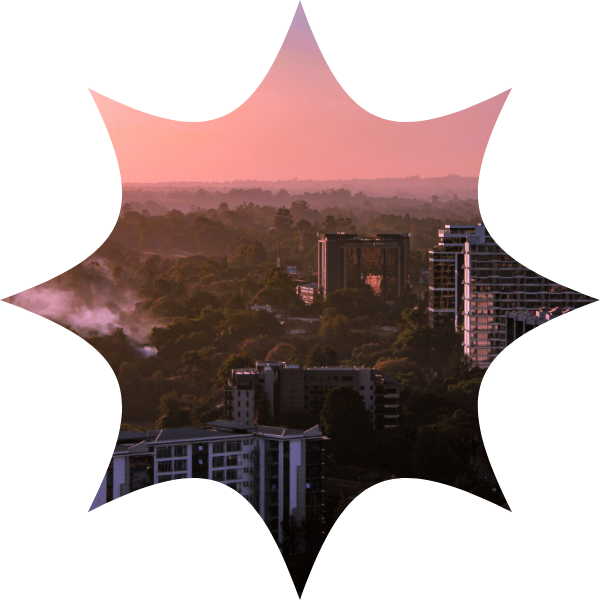 In recent years, trees have been cut down in several areas of Nairobi, Kenya. A number of them are scheduled to be felled for the construction of roads and parking spaces. But local environmental organisations have been fighting to protect the trees from the county government's intentions.
Groups such as Daima Green Spaces tied pictures of hearts on the marked trees in an attempt to save them. The move raised awareness and has rallied more people to the cause.
A question of environmental equity
But in Nairobi, being environmentally-conscious is not available to everyone. With extensive slums and a history of urban segregation, any attempt for the Kenyan capital to live up to its billing as the Green City in the Sun has to be linked to a wider vision of social justice.
Lyndah Sabwa, an Environmentalist and Natural Resource Assessor based in Nairobi, believes that uneven distribution of resources poses several challenges for lower-income communities.
"Concerns of environmental equity in resources should be considered. Some areas in Nairobi (slums) have dilapidated infrastructure compared to their counterparts in the high-end suburbs thus posing risks to the people living there, and exposition to these risks might be socially unequal due to residential segregation," she says.
Kenyan photojournalist Brian Inganga recently documented the lives of the residents in one of these settlements during the COVID-19 pandemic.
He notes that "crowded settlements in Nairobi occupy only five percent of the total residential area in the city, and more than 4 million people (65% of Nairobi's population) call these slums home."
However, despite occupying a relatively small amount of space within the city, Nairobi's informal settlements act as dumping grounds for the city's waste.
Pollution of the periphery
Settlements such as Dandora take on an average of 850 tonnes of waste every day. This waste is indiscriminate and contains high levels of dangerous metals such as mercury and lead.
Some of these informal settlements were created almost a century ago and still retain their original design of disregard.
"Lack of planning and investment, and neglect by the government, have left informal areas with a lack of proper housing, sanitation and a depleted economic structure." Brian Inganga says.
"Another potential problem concerns access to vegetation and the resulting health risks (...) Shortages of clean water, poor housing conditions, pollution tend to cause major issues, while better-off populations tend to live in the green urban periphery." Lyndah Sabwa says.
Housing settlements set aside by the British colonial government for the African workforce in Nairobi between 1899 to 1963, lacked proper waste management and sewer systems thus making them hazardous to the environment through pollution. Unbelievably, little has changed since.
Nairobi was intended to be a town filled with British suburbs and lush green parks. As planning progressed and the population grew, Nairobi's urban structure only accommodated segregated European and Asian neighbourhoods, with the former occupying most of the available land.
African settlements were later built for temporary housing in regards to the seasonal employment afforded to them.
A few included Kaburini and Pangani, which would then be reconstructed into European and Asian neighbourhoods respectively (and today, they harbour the city's growing middle-class communities).
So what can be done?
Environmentalist Lyndah Sabwa notes that poor governance and a lack of inclusiveness challenges the city's well-being.
"The political objective should concentrate on the absolute state of the deprived because it plays a vital role in this case. Thus, it may be worth targeting the urban area where the poor are many, to introduce more vegetation and green spaces where possible to reduce environmental inequality."
Through urban desegregation, a city such as Nairobi could eliminate environmental discrimination by equitably availing land and environmental resources to every neighbourhood.
Lyndah Sabwa advises that to "make sure that the benefits and costs associated with environmental resources are equally distributed between the affluent and the poor, the government should concentrate on matters of conservation and fully involve public participation in the decision-making of environmental resources."
In the past few decades, a number of initiatives such as the Kenya Slum Upgrading Programme (KENSUP) and Kenya Informal Settlement Improvement Project (KISIP) have been put in place by the Kenyan government to rectify the issue.
"I think environmental awareness and sensitisation should be a regular thing. The public need to know about the danger of unequal distribution and aim for sustainable management of our resources for posterity." Lyndah adds.
---
Article written by Peace Kathure (blog)
Photo by Michael Muli on Unsplash
Please consider supporting our journalism: https://www.paypal.com/donate?hosted_button_id=FFQ2VNZ6Z6BYG