Domestic solar systems
Rooftop solar panels provide hope during Zimbabwe's energy crisis | By Andrew Mambondiyani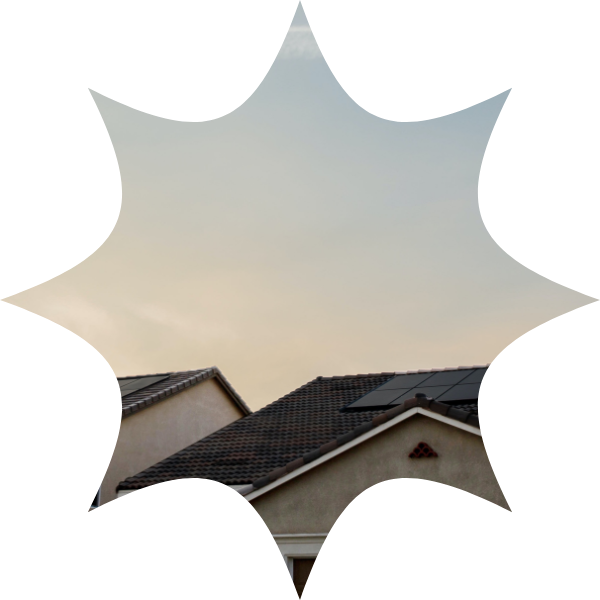 A decade ago, it was very unusual to see rooftop solar panels or solar water heaters atop houses in Zimbabwe's major cities.
But today these are common features on rooftops of several houses in the country's major urban areas. Many city residents in Zimbabwe are turning to the sun for clean energy in the wake of crippling electricity crises in the country.
Energy crises
For several decades, Zimbabwe's national electricity supply largely centred on hydropower from Kariba Dam. But successive droughts have constantly knocked the country's hydroelectricity off the national grid.
At the height of severe droughts between 2015 and 2020, hard-up residents in some parts of the country had to endure rolling power cuts of up to 18 hours a day.
Zimbabwe has experienced massive droughts from 1991-1992, 1994-1995, 2002-2003, 2015-2016, and most recently between 2018 and 2020. Experts have linked these recurrent droughts to climate change.
Power on the rooftops
"I come to realise that solar panels on top of my house would help with my energy requirements and I invested in a solar power system two years ago," said Samson Marange, a resident in Zimbabwe's eastern border city of Mutare. "Though my solar system is not big enough to power heavy gadgets like a four plate electric stove, it is however good for all other appliances. And at the moment I'm happy with it".
Marange said the price of solar systems in the country has also dropped significantly in the past five years. Dealers have been flooding the market, buoyed by the growing demand for solar energy accessories.
"Every street corner shop in downtown areas across the country is now selling some form of solar equipment and it's good for customers. Very soon many people will move from the national grid to rooftop solar panels," he explained.
On average, Marange said, a good 370-watt solar panel now costs between US$180 and US$210 in major retailers in the country.
"But you can still get one for less if the solar panel quality is inferior," Marange said.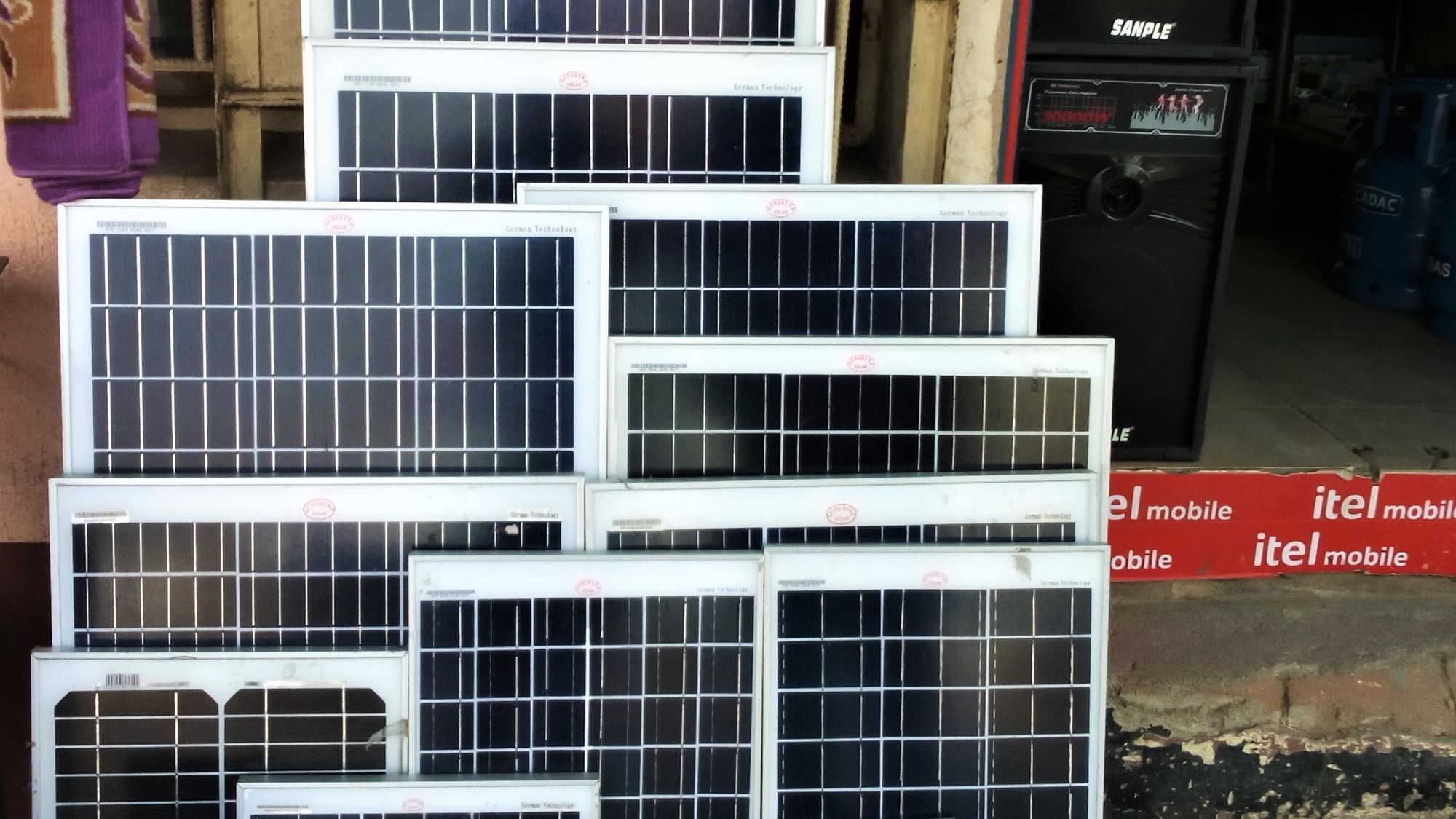 Electric geysers
At the same time, demand for rooftop solar water heaters is growing fast following a 2019 ban by the Zimbabwean government on installations of new electric geysers in a bid to save the scarce electricity.
With the country enjoying reliable solar radiation, geyser solar systems are cost-effective ways of producing hot water for household uses.
"Solar water heating is now the way to go. It's cost-effective and clean too; it's the future," said James Simango, another resident in the city of Mutare.
"I recently installed my water heating system and I no longer worry much about constant electricity outages".
An energy expert, Tawanda Chitiyo, said the development of rooftop solar plants and solar geysers can help during the energy crisis.
"It [rooftop solar panels] will also diversify the supply options of electricity since Zimbabwe cannot continue to rely on one source of electricity like hydropower. Solar is a cheap source of energy. They [solar panels] use underutilised resources like rooftops that are currently lying idle," said Chitiyo who is also the director of Tawanda Energy, an energy start-up.
Chitiyo said larger rooftop solar plants increase access to affordable energy services to all sectors of the economy; through optimal use of available energy resources and diversification of supply options.
He said InfinityPV organic solar cells—a 3rd generation printed solar photovoltaic technology—was good for energy production in both small-scale applications and large-scale installations.
"The advanced organic photovoltaic modules do not include toxic or scarce elements and offer a sustainable alternative to traditional solar energy harvesting technologies," he said.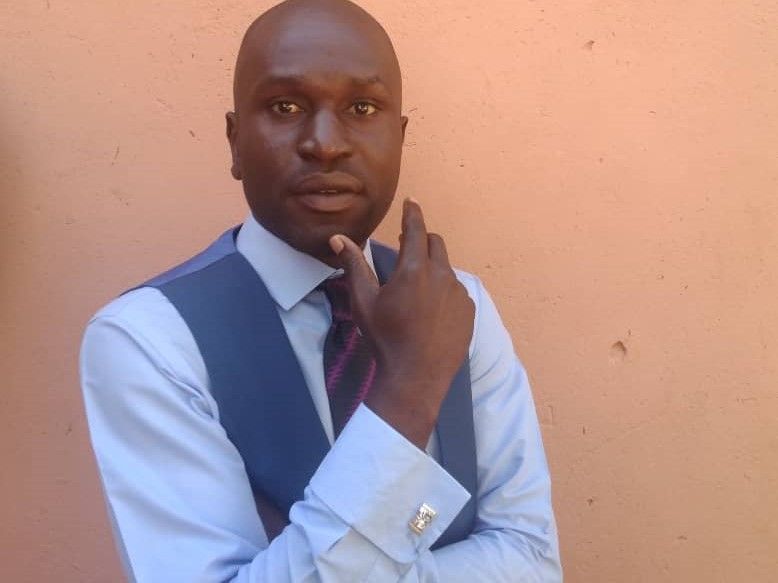 Plastic solar
Chitiyo said his company was pioneering the commercialisation of plastic solar technologies in Zimbabwe and offer a new generation of lightweight, flexible, lower-cost solar cells aimed at the rapidly growing market for commercial rooftop solar systems and smaller off-grid solar power applications.
"This approach offers low manufacturing costs and forecast plant capital costs a factor of 10 lower than conventional techniques for the same output capacity," he said.
And Chitiyo said he was aiming to commercialise rooftop solar power plants but there were severe disconnects in the energy markets between wholesale power prices and return on investment, between renewable energy and access to funding, and between energy users and their access to choices.
"Tawanda Energy aims to bridge those gaps, both through its role as an energy provider and as well as a manufacturer of organic photovoltaics and through our proposed peer to peer trading platform which allows power generators to quickly recoup investments and provides individual users ownership over their energy. We will leverage blockchain technology to make solar power or renewable energy and its economic, social and environmental benefits more accessible and inclusive," he said.
Chitiyo said through their proposed solar trading online platform, anyone with an internet connection could purchase the locally produced organic solar photovoltaic cells and also lease them to businesses, households, hospitals, schools and other organisations.
---
Article written by Andrew Mambondiyani (@mambondiyani)
Photo by Vivint Solar on Unsplash
Please consider supporting our journalism: https://www.paypal.com/donate?hosted_button_id=FFQ2VNZ6Z6BYG