How global climate action became a local cause
How local groups serve as the vanguard for climate action | By Eleanor Salter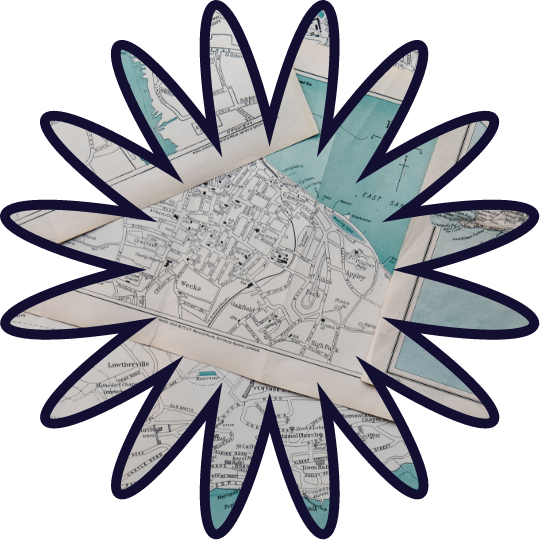 ---
Climate change is a planetary problem. It is one that will, in some way or another, affect everyone. And yet, the fightback seems increasingly local in scale. If 2019 was the year of the activist, then a year later the impact is visible through the innumerable local hubs confronting a warming climate. Almost every village, town and community across the UK now has some kind of "climate action group".
It may seem paradoxical to tackle the global issue of rising emissions by gathering on the village green, but that's exactly what's happening.
"Just getting groups to hold up a sign on a certain day is a really disempowering model" - Catriona Currie
National organisations are gaining a toehold in every community
Numerous national and international climate campaigns run networks of local groups, often operating according to a "distributed organising" model, which sits somewhere between top-down campaigning and grassroots-led action.
Groups ranging from Green New Deal UK to Rewilding Britain have sought to gain a foothold in a variety of local areas. Extinction Rebellion relies on a system of almost 400 local hubs all across the UK. These are as widespread as XR Abergavenny and XR Bromyard (population: 5000).
Friends of the Earth's use of the Action Network (not affiliated with this publication) has established over 200 local groups across the country. Catriona Currie is a senior campaign advisor for Friends of the Earth. She helps to coordinate the Network at a national level. She explains that each group is unified by the centralised strategy: pushing councils to adopt ambitious climate action plans. The logic for this strategy grew out of a desire to hold to account the 300 councils that have so far declared climate emergencies. However, each group in the Network has the autonomy to decide how and where their energies are best placed. This makes sense as communities are energised by issues that affect them closely. "Just getting groups to hold up a sign on a certain day is a really disempowering model," Catriona explains. "Ultimately it wouldn't build long-term power or shift perceptions, which is what we need to do if we have a chance of changing this government's mind – or the next."
Labour for a Green New Deal is a national campaign pushing the Labour Party to adopt more radical climate policies. "Our 35 local groups are central to Labour for a Green New Deal's national policy campaign," says Tilly Cook, one of the Local Groups coordinators. "We think there is untapped potential in local government to act on key issues like housing and transport. More importantly though, local groups are best placed to know what issues are important to their communities and how to fix them."
She points to their recent successes in Manchester, where the local group has been helping unemployed stage workers find green jobs like retrofitting. "While change at a national level might be further off than we hoped, it's possible to model inspiring local initiatives much more quickly," says Cook.
Why local groups motivate people
"Think global, act local" is a phrase long associated with the environmental movement. Sometimes, however, climate consciousness also starts closer to home: the impetus to act on climate breakdown can initially grow from discovering the power of one's own community.
"Local groups are best placed to know what issues are important to their communities and how to fix them" - Tilly Cook
Kirsty Luff has been active in Climate Action Caerphilly since its foundation last April, but was first mobilised by a homegrown campaign to save a greenfield site nearby. Standing up to the developers and winning (on the grounds of access to nature for the community) kickstarted her engagement with climate action.
Climate Action Caerphilly is now creating a "tiny forest" in a local park, working alongside the local council to improve carbon sequestration efforts in the area. It won't make a noticeable effect on the global trajectory of carbon emissions—but it helps in getting people involved and setting a positive example.
In many cases, local action is an accessible balance between individual behaviour change and national campaigning. Brenda helped set up the Fenland and West Norfolk Friends of the Earth group. She did this after working to reduce her personal carbon emissions, such as car use and food choices. "Then the IPCC report came out and I read the whole thing," she said, "I realised just how urgent climate breakdown was. At first, I was really quite low and depressed about it, but then decided that I had to do my bit".
For Brenda, the motivation to take local action stemmed both from the familiar concern for the futures of her grandchildren, but also out of solidarity with the people on the frontline of climate action. There is also a more personal motivation to do something. "It helps with dealing with eco grief and stress. I don't want to give in to hopelessness, I want to raise my voice. As groups we can do things—people really do bring about positive change and I want to be a part of it".
Climate and community
From planting trees and establishing cycle lanes to creating urban farms and campaigning for government action, these local climate groups have had a transformative impact on climate consciousness and community solidarity.
The small reach of a local climate group will never be enough to cut emissions worldwide. But it is certainly cause for optimism that more and more people are propping up the national efforts to reduce carbon while bringing planetary issues closer to home.
---
Take Action!
Search for local movements where you are based, using the Action Network's search tool: (e.g. London) https://actionnetwork.org/groups/search?type=keyword&value=London
---
Article written by Eleanor Salter (@eleanorsalter)
Photo by Annie Spratt on Unsplash