How meat-loving Hong Kong is embracing plant-based alternatives
Innovation, religion and the rise of OmniPork | By Nam Cheah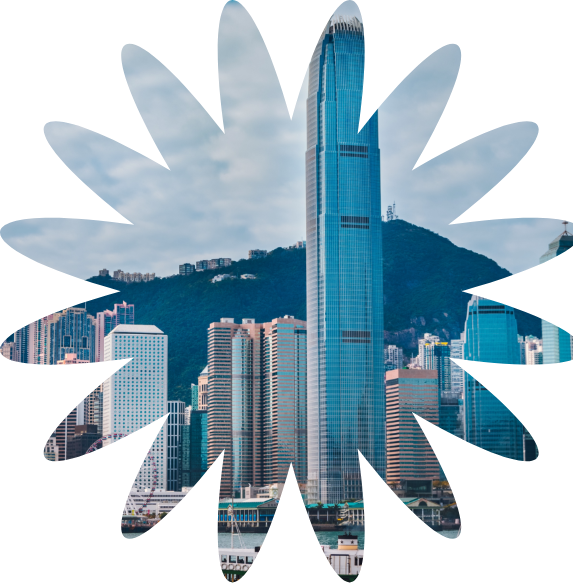 If you ask a Hong Kong family what they eat for dinner, the typical fare will consist of three dishes, one of which will be centred around meat. We are a city famous for siu mei, a range of marinated and barbecued meats, and dim sums, which usually contain meat or fish. In fact, research by Hong Kong University shows that our meat consumption per capita is 664g/day/capita, one of the highest in the world. Growing up in Hong Kong around the turn of the 21st century, being a vegetarian was something you would only associate with dedicated Buddhists.
A shift in the diet
But that is changing, with health-conscious younger generations driving the shift. The biennial Hong Kong Vegetarian Habit Survey conducted by Green Monday—a leading and well-funded plant-based meat manufacturer—showed an increase from 2.5% vegetarians in 2016 to 3.7% in 2018, with 34% of people practicing flexitarianism, an increase from 22.0% in 2016.
But there are cultural differences that might slow the adoption of meat-free lifestyles. Elaine Siu from the Good Food Institute, an international non-profit that promotes plant-based alternatives to meat, dairy and eggs shared some of her thoughts. "To take plant-based mainstream in the West, we need to take [the association with] ethics off the table; in the East, the baggage is a bit different, we need to take religion off the table. Vegetarianism has long been so closely associated with religion. To shift the mainstream market, ultimately it is down to creating products that taste the same or better, and cost the same or less, that can substitute traditional products from industrial animal agriculture. Innovation is therefore key, to ensure we're not simply rebranding 'mock meat' but actually offering far superior products and experiences to consumers."
Embracing the alternatives
And this is where products like Green Monday's OmniPork come in. Hong Kong's cuisine is mostly meat-based. In particular, pork is used in everything from dumplings to home-favourites like steamed minced pork with preserved veggies. The realistic texture of Omnipork allows these classics to be recreated in a vegetarian version; with their newly launched Luncheon Meat a great substitute for a product long beloved by Hong Kongese. OmniPork is made out of Shiitake mushroom, pea, soya and rice.
In an interview with Elaine Siu, the Green Monday Founder David Yeung said that since March—the peak of the coronavirus outbreak—their retail sales had skyrocketed, seeing a 3-5 fold increase. Impossible Foods—who produce the Impossible Burger as an alternative to Hong Kong's second most consumed meat, beef—also reported similar growth, with sales increasing over 600% in 2019.
Both companies' numerous partnerships with big brands have also made their product more accessible. Omnipork's recent collaboration with Tong Kee Bao Dim, a chain that sells dumplings in over 100 shops in high traffic areas of Hong Kong, often saw products sellout by 1 pm during their first month. In Taiwan, one million Omnipork dumplings are sold each week. And meals containing Omnipork are also available in Singapore Hawker Centers for as little as 4 SGD (3USD).
While not designed for the Asian market like OmniPork, the versatility of Impossible Burger (also called Impossible Beef), allows for many creative dishes. Notable mentions are the Impossible gyoza from Uoharu, Impossible Lettuce Wrap from Tung Po Kitchen, as well as the Impossible Clay Pot Rice from Hong Kong local style restaurant My Meat Run Laboratory. Impossible Food now has 700 restaurant partners in Hong Kong-Macau compared with just 3 back in 2018.
Still work to do
However, the spread of this new vegan meat is not without its critics. Florence Tsui, a retired mother of two, who had tried both Omnipork and Impossible Burger, said that she preferred the latter, but that neither texture came close to that of actual meat. Another comment she made, echoed by Grace Yueng, a young freelance event organiser, is that these new vegetarian meat alternatives just aren't filling enough. Meanwhile, Jeffrey Tam, a young working professional, prefers more natural choices over 'meat substitutes' when he looks for vegetarian meals. The stigma of artificial vegetarian meat being overly processed and far from nutritional will take some work to overcome.
---
Article written by Nam Cheah (@laughtraveleat)
Photo by Sébastien Goldberg on Unsplash