Not even a thread goes to waste: from scraps to underwear
Period poverty and recycling in Bangladesh | By Monika Mondal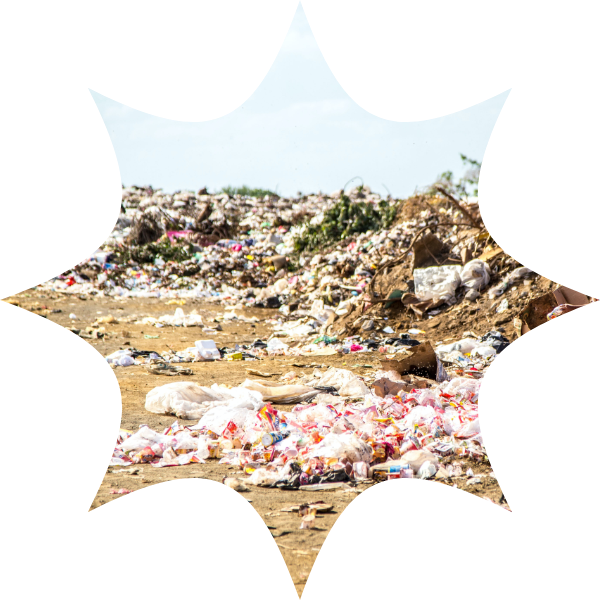 Mamunur Rahman never really questioned why his sisters had not completed their education. In 2007, he was doing a masters degree in the UK, far from his home in Bangladesh, when a lecture on gender and development struck him.
"Hygiene is a big issue in my country, but as a man it had limited impact on me," says Rahman. After completing his education, he went back to his motherland and was determined to work towards the health and hygiene of women. Through his work as an auditor, he had discovered something wrong in Bangladesh's garment sector which employs over 85% women and is one of the largest garment exporters in the world.
"A huge absenteeism amongst the working women not only led to productivity and production loss [for] the garment factories, but also wage cuts for these women," says Rahman. When he investigated the issues, he found the culprit: a lack of proper menstrual hygiene. It was the same reason Rahman's sisters did not complete their education. Now 47, Rahman runs a non-profit called Ella Pads in and around Dhaka.
Absenteeism and hygiene
Over 90% of the female population in Bangladesh cannot afford sanitary pads, leading to a high rate of absenteeism in schools and workplaces. Menstruating women are looked down upon, often leave education and struggle to find employment for fear of the number of days they might take off. Near constant economic insecurity motivates families to cut down on the budget of menstrual hygiene products like tampons or pads. Instead, many women use clothes but limited access to clean toilets and water as well as improper and irregular washing leaves them susceptible to urinary infections and complications.
Ready-made garments make up 84 percent of Bangladesh's exports but the country is a dumping ground for waste from the garment factories. So in 2016, Rahman thought of an idea: converting waste from the garment industry into sanitary products for women and girls.
Today, Mamunur's "Ella Pad'' employs poor and vulnerable women to make pads using cloth scraps from the garment industries. The idea of reusing a waste product was central to the vision—Rahman did not want the solution to period poverty to be one that might add pollution to the already unsanitary streets.
From excess waste to underwear
To produce any garment, machines are pre-fed with the exact shape and size of the clothing. To reduce the cost of production, a stack of fabric is cut together. During the cutting process, a lot of fabric is wasted and usually ends up in the brick clink for burning.
Ella Pad uses the part of the fabric which is left over after the cutting of cloth patterns. To get hold of this byproduct, Rahman established connections with garment factories. "The unused part of the fabric is used in such a way that the women undergarment and pads could easily be cut out  in the same cutting cycle," says Rahman. The workers at the companies can use these pads and underwear free of charge and the excess ones are sold for a nominal price.
"From school girls to middle aged women, we deliver the pads to everyone. The male workers at the factories also take the pads and underwear for the women at home," adds Rahman.
Using every strand, every thread
Jahura Praveen, 35, is the coordinator of the Majail Ella Recycling cluster in Dhaka. She tells Footprint, "we do not let any piece, not even a thread, go to waste."
Once the undergarments and other useful parts are cut from the fabric, including the shirts, pants etc. there still remains a lot of fabric left in the form of small chunks and pieces. These pieces are then taken from the factories and sent to recycling units like Praveen's. There, 6-8 women work together during each shift. Currently, the recycling initiative operates at four different units in collaboration with 10 garment factories in Bangladesh.
"We make door mats, table mats, curtains and after Covid, also masks from the left over scraps," says Praveen. "If the scrap is too short or unmanageable we use it to stuff pillows and blankets."
Before having access to the reusable cloth pads, women in the community either used sanitary napkins or cloths. "The pads were expensive and had to be thrown away in the nearby empty spaces. I find these [Ella Pads] to be very useful. And I use each cloth pad for a minimum of six months," says Praveen. "They [the pads] make life easier."
---
Article written by Monika Mondal (@akinom_ladnom)
Photo by Hermes Rivera on Unsplash
Please consider supporting our journalism: https://www.paypal.com/donate?hosted_button_id=FFQ2VNZ6Z6BYG