The entrepreneurs upcycling waste: "my wish is to rid Nigeria of plastics"
Two young women are successfully building businesses of recycled plastic waste | By Adejoke Adeboyejo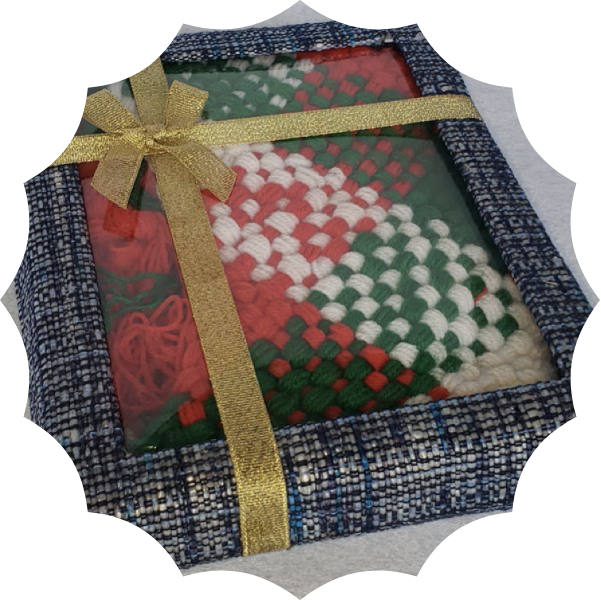 About 8.3 billion metric tons of plastic waste have been produced globally over the last sixty years, with most ending up in landfills and oceans around the world. A 2020 study by Pew Charitable Trusts and SYSTEMIQ revealed that annual plastic flows into the ocean could be up to 29 million tons by 2040, compared to 11 million metric tons in 2016.
Nigeria is the seventh-largest country in the world and is also the seventh-largest producer of plastic waste in the world, according to this 2021 ranking. It produces about 5.96 million tons of plastic waste every year. The most widespread type of waste found in every part of the country is discarded water sachets, commonly known as pure water nylon. This mode of water distribution became popular due to the irregular supply of safe drinking water from the Government-run water corporation. In 2017, The National Agency for Food and Drug Administration and Control (NAFDAC) said that about 10 million sachets of pure water were consumed daily in the country and most were not properly disposed of. These nylons, which are a single-use type of plastic, have created numerous environmental problems, blocking drainage systems, and polluting bodies of water.
Recycling waste into something durable
In recent years, several young entrepreneurs have started to tackle this problem by creating businesses that solve environmental problems through recycling. There have been several arguments against recycling: some have argued that only about 9% of the plastic waste ever produced has been recycled and just 2% of plastic packaging has been effectively recycled into something of similar or higher value. In Africa however, recycling is a big deal because the livelihoods of waste pickers depend on it. These waste pickers provide the raw materials for businesses that thrive on local innovations. These businesses focus on creating valuable products from different types of waste, including plastic. In Ibadan, southwest Nigeria, Adejoke Lasisi is developing fashion products using pure water sachets and textile wastes.
After graduating with a degree in Economics, Adejoke began to weave and sell traditional Yoruba clothing, known as 'Aso-oke', which has been worn by Yorubas for hundreds of years. It is the clothing of choice for special occasions such as weddings, naming ceremonies and burials. This weaving skill which she learnt at age of nine would lead her to become an environmental entrepreneur as she decided she wanted to do something about the dumps that had surrounded her in her youth.
"At that time, I noticed the waste problem I had grown up seeing had actually increased. I began to think of how to create a solution to the environmental problem I had been seeing. I began to use discarded water sachets, other nylons and textile wastes to create beautiful products such as bags, shoes, purses, and other items, using my weaving skills. These items are 90% nylon and 10% textile material. In the beginning, there was a lot of trial and error, as well as a lot of research. Gradually, I began to succeed and my recycling company, Planet 3R, was born."

According to her, the success of the initial products has encouraged the involvement of others. Through word of mouth, many are encouraged not to discard water sachets and instead send them to her for recycling. Presently, she is researching how to create a new material for damp proofing.
"We are working on another product that could last for a longer time, a woven material that can serve as a damp proof membrane. I also hope that these solutions we've created will be adopted in other parts of Africa and the rest of the world to reduce waste plastic pollution."
In 2020, she won the Nigerian MSME of the Year Award as well as several other awards.
From waste nylon to interlocking bricks
Intissar Bashir Kurfi is an architect. Her company, Ifrique Eco Solutions, produces interlocking bricks from waste plastic such as water sachets, nylons, and other waste plastics. She devised a system of sourcing these items from waste pickers as well as from her community's secondary school students who are encouraged to collect plastic waste in return for small gifts such as solar lamps. The interlocking bricks are mainly used for flooring and walkways. They have also been used in the construction of public toilets.

"My wish is to rid Nigeria of plastics, especially in Abuja and also to see that the bricks are used in road and housing construction. This will go a long way in solving the plastic problem in Nigeria."
Although her business has faced challenges such as financing and sourcing equipment, she hopes to scale up further so as to make more impact. Instissar was named as one of Leading Ladies Africa's 100 Most Inspiring Women in Nigeria 2020.
While recycling will not solve all plastic problems, it can reduce plastic pollution, especially in Africa. As more people realise the value of used plastic, there will be more of a focus on recycling and less waste ending up up in the environment.
---
Article written by Adejoke Adeboyejo (@jokeadeboyejo)
Please consider supporting our journalism: https://www.paypal.com/donate?hosted_button_id=FFQ2VNZ6Z6BYG