Footprint Weekly Roundup
Executive orders, facing catastrophe, green investing | By Jack George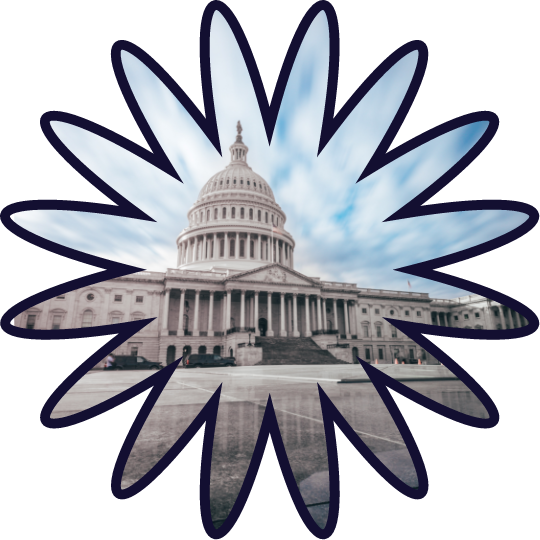 Here's what we've been reading this week and why we think it's interesting.
---
For those who considered the Trump years a strange tangerine fever dream, the sight of President Joe Biden reintroducing the US to the Paris agreement could be mistaken for a return to normality.
But the flurry of executive orders signed from the Oval Office reflects the urgency of the moment. As Biden himself admitted, we are facing an "existential threat."
While his predecessor gutted environmental protections and the government departments responsible for promoting sustainability, Biden has opted to attack the polluters directly. It's a refreshing change and as Bloomberg reports, it has sent shockwaves across the fossil fuel industry.
The controversial Keystone XL oil pipeline has been outlawed. New oil and gas leases on public lands have been suspended. Fossil fuel subsidies look to be on the way out.
"The industry is aghast at these changes," Dan Eberhart, chief executive of oil-field services company Canary Drilling Services, told Bloomberg. "They are more direct, more fierce and quicker than what folks expected."
Aghast polluters? Fierce environmental legislation?
There's more to be done, no doubt, but it's hardly a bad start.
---
This charming BBC Future Planet piece looks into the community initiatives setting up repair cafés in France and across Europe. These are "free, monthly initiatives that allow local residents to fix household objects and electronics with the help and advice of enthusiastic volunteers."
They look just like workshops, with tools and screws and wires dotted about the room. There's definitely demand: "According to a study by the French Environment and Energy Management Agency, only 40% of electronics breakdowns in France are repaired. But surveys have found nearly two-thirds of Europeans would rather repair their products than buy new ones."
It's a light and encouraging reminder that sustainable thinking can go hand in hand with material possessions.
The trash we have around us need not remain trash.
---
While some of us might think we understand what it means to live on a fast heating world, few of us confront the potential apocalyptic consequences every single hour of our lives.
But Peter Kalmus does.
Here's the subheading to his absorbing ProPublica profile: "A climate scientist spent years trying to get people to pay attention to the disaster ahead. His wife is exhausted. His older son thinks there's no future. And nobody but him will use the outdoor toilet he built to shrink his carbon footprint."
There are several ways to read the predicament. One, which the author, Elizabeth Weil, explores is that the humans just aren't equipped to make sense of the coming horror: "It makes the mind go numb."
But you can also see the disarming humanity and personal foibles that permeate through the saint-like life of a leading climate communicator. It humanises the struggle and avoids caricature.
Ultimately, it also hints that change cannot come from individuals. It is easier to "flinch and look away" than to confront pain and misery alone.
But together, and lead by strong government action, then who knows?
---
An FT interview with the head of the world's biggest asset management group, exploring Wall Street's supposedly green-wards shift.
Larry Fink runs BlackRock, which invests in a great many fossil fuel companies via market indices. He used to believe that "personal" and "philanthropic" passions should stay out of his profit-seeking business (indeed US law forbids it to some extent).
However, following an epiphany in Alaska, he (only now?) wants to leave the world a better place for his grandkids and declared that "climate risk is investment risk".
You don't say.
It's not all greenwashing corporate babble, there's money to be made. After all, BlackRock manages $8.6tn in assets—little is said without profit in mind. Indeed, for Fink, the "climate transition presents a historic investment opportunity." And in a comparison you wouldn't expect, he states that the potential returns remind him of his days as a mortgage-backed securities trader.
He's not quite Peter Kalmus then. But if serious suits like Fink start to embrace the green transition, then it reflects a sea change in finance. On a material level, that is probably better than the alternative. But environmentalists will hesitate before considering such figures, so long at the heart of the mechanisms wrecking our planet, as allies.
---
Curated + written by Jack George (jackapollo1)